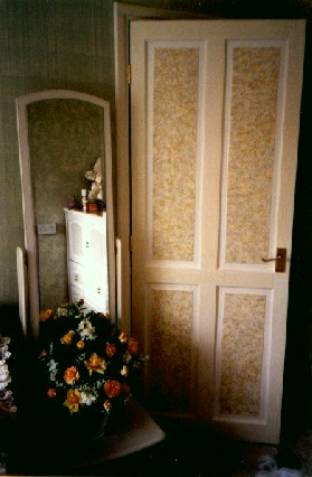 Rag-rolling.
Rag-rolling gives surfaces a richly textured finish, reminiscent of the random patterns of crushed velvet.

Use the technique to add colour and interest to walls, doors, furniture and accessories.



The term "rag-rolling" is used loosely to describe three main effects created using a rag or cloth.



Ragging - a fairly quick technique created by dabbing a paint-saturated rag onto the desired surface.
Ragging-on - another additive technique, but this time, the rag is rolled across the surface.
Ragging-off - a more subtle (subtractive) effect created by removing wet glaze with a dry rag.


With experience, you may wish to combine several of the above techniques, or use one technique combining several colours.