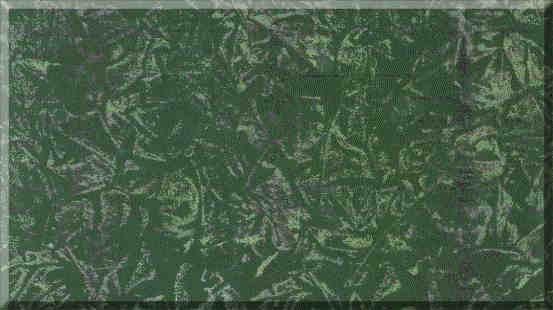 Ragging.
A decorative paint-effect created by dabbing a rag, moistened with wet paint or glaze, onto the surface.


Learn how to do it with this free, step-by-step, illustrated tutorial,
containing pictures of 3 variations of the ragging effect.
---
YOU WILL NEED: -
Dust sheets or similar material to protect carpets furniture etc.
Disposable plastic gloves (optional).
A bucket or bowl of clean water plus rags for cleaning.
A tin of paint (usually water-based) thinned with 1 part water to 8 parts paint.
A tray or bowl.
Some cardboard or other disposable material for testing the effect.
More rags (preferably lint-free cotton) to create the effect.
Like all paint-effects, ragging can be a little messy, so wear old clothing or overalls.
Also: remove or cover all carpets, furniture and other valuables from the room.

Prepare the surface that is to be painted, apply at least 2 coats of mid-sheen paint in your chosen colour and allow to dry thoroughly.

Water-based paint dries quickly so start on your smallest walls first; your speed will improve with experience.

Have a bucket or bowl of clean water and some rags close at hand for cleaning purposes.

Pour a little of the thinned paint into your tray or bowl (Approximately a pint (½ Litre).

NOW FOR THE MESSY PART!

Take a piece of lint-free cotton cloth approximately 18 inches (450 mm) square and scrunch it up into a crumpled ball. (The rougher the better).
First, dab the rag in the paint, and then dab it on a dry part of your tray or bowl to remove the excess paint.
Now dab it onto the surface of your cardboard to practise the effect.

The challenge of ragging is to twist the rag in-between dabs so that each impression left by the rag is different to next.
Only dab 6 to 8 times before reloading the rag.
When you feel confident, try it on the walls.

If you can, get someone to carefully clean paint from woodwork etc while you work, otherwise, re-paint woodwork etc when it is dry.

Allow the paint to dry before protecting with a coat of clear glaze or varnish (optional).



| | | | | |
| --- | --- | --- | --- | --- |
| | Single colour. | Dual colour. | Multi-coloured. | |


!!! With oil-based method, used rags must be laid flat and allowed to dry before discarding to prevent spontaneous combustion!!!