Sponging.
Sponging can be produced using additive and/or subtractive techniques.
Learn how to do it with our free illustrated

tutorials

,
containing pictures of the 2 easy steps required to create the effect.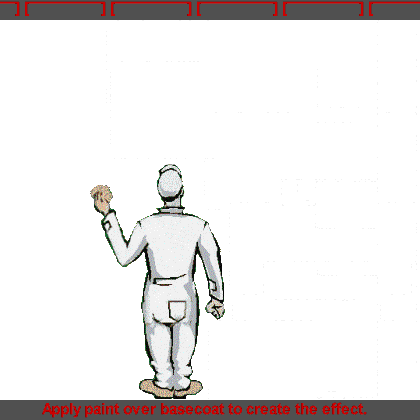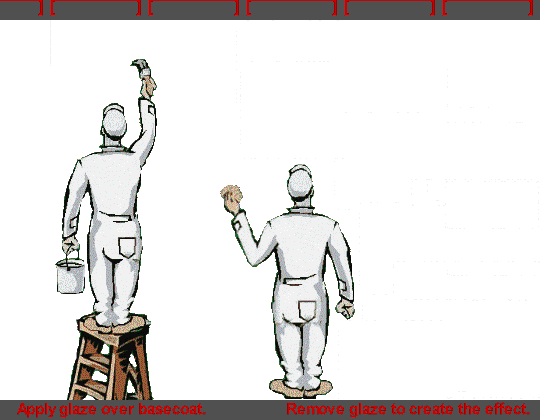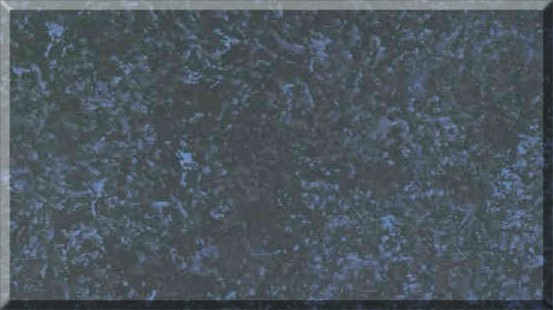 Sponging-off can be used as a basic reproduction of granite marble.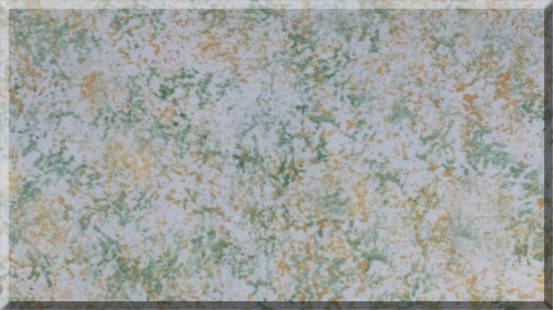 Sponging-on is more pleasing to the eye if several colours are used.
Example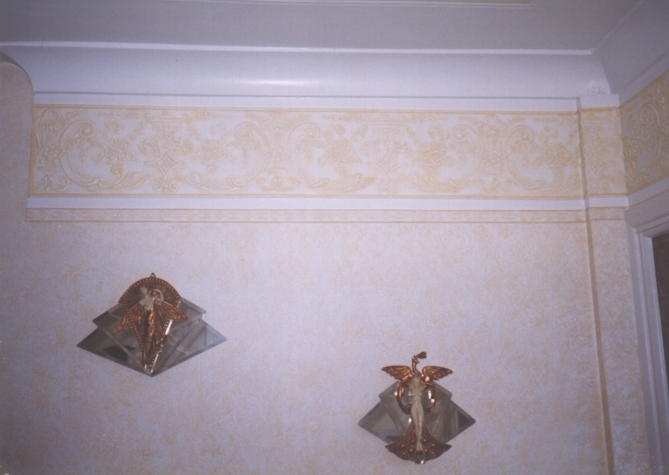 Sponging-on: harmonised with a wiped-back embossed Lincrusta frieze & strapping.
by Mick Jones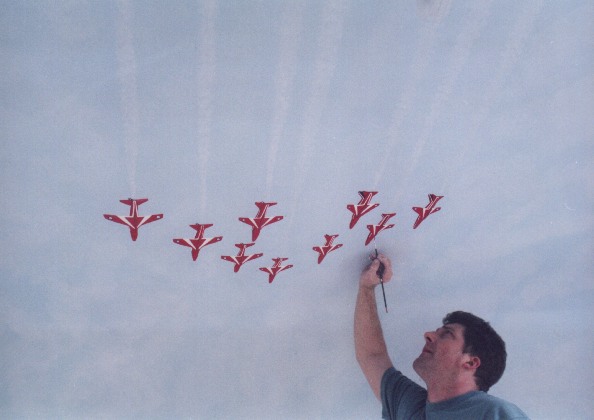 Pale shades of grey sponged-on a blue background for this trompe l'oeil sky.
by John Townley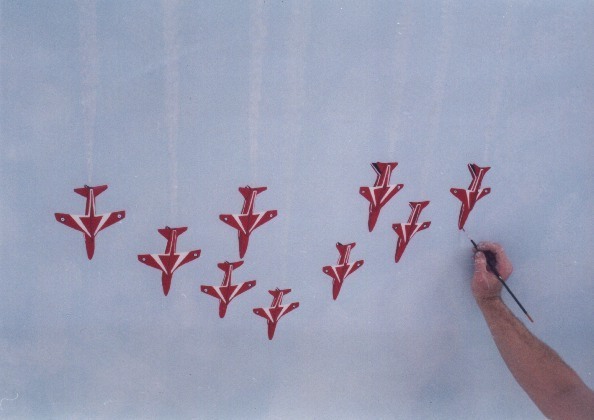 © Copyright 2001 Painting-Effects
In association with www.graining.co.uk