Mahogany.
Crotch Heartgrain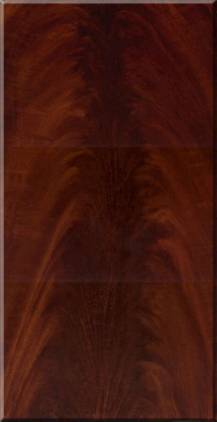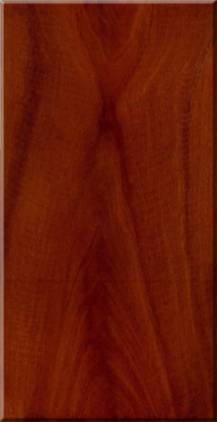 The above images represent the more decorative cuts of Mahogany preferred by cabinetmakers.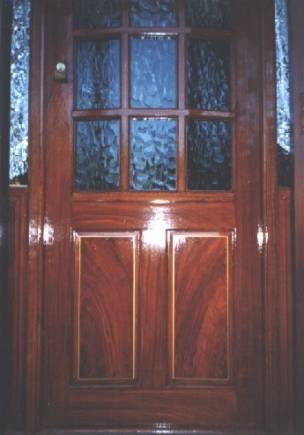 Mahogany heart grained door.
Please excuse the camera flash, Iím no photographer !
Information:

Mahogany is a medium-textured wood with straight & even or interlocked grain.
The heartwood is reddish-brown to deep red and is often exaggerated with stains or dyes.
The crotch is produced when the trunk divides into two branches and is generally displayed upside-down, as in Figure 1.

Its lustre and rich colour have kept it in demand for use on architectural elements and furnishings for many centuries.
Although it is often used as a solid wood, mahogany is usually associated with the dramatic designs of veneered furniture.

Contact us
© Copyright 2003 Paint-Effects