William Holgate
For the benefit of those people not fortunate enough to have met him:
Bill Holgate was possibly the finest grainer & marbler in the UK since Thomas Kershaw and the most kind-hearted, humble gentleman you could ever wish to meet.
His obsession with recreating timber & marble with the utmost accuracy and precision stemmed from his admiration of Kershaw's work.
His achievements include the prestigious award known as the 'Freedom of the City and Guilds of London' and he was made 'A Freeman of the Worshipful Company of Painter Stainers of Trinity Lane, London' on March 14, 1995, of which he was very proud. He was also given the 'Lifetime Achievement Award' at the 2001 Paris Salon.
During the past 14 years, he has passed his skills on to others in the form of graining & marbling courses, for which his students are deeply indebted.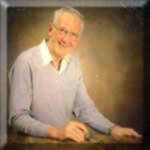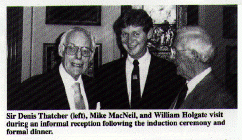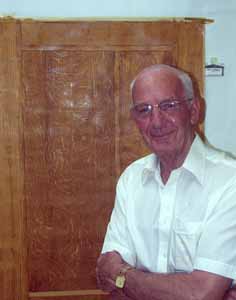 Pictures of Bill's work. A mention from Mike MacNeil & salonforever.com







A tribute to Bill courtesy of 'The Clitheroe Advertiser & Times' newspaper.

Please feel free to sign the book of condolence.